Actionable guest insights and a guest-centric group culture from top to bottom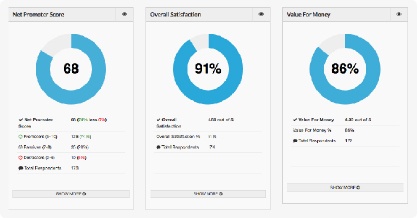 The Coaching Inn Group now quickly and effortlessly gathers information that is easy to interpret, and the management team has a much better idea of what is going on at individual properties and in the group as a whole.
• Streamlined management procedures and better insight into operations at individual properties
By keeping an eye on overall trends in guest feedback from each property, group management can easily spot any downward trends, identify the cause and make improvements. For example, group management was able to identify one hotel's overdependence on its GM when service scores suddenly declined while he was on holiday.
• Better-informed investment decisions for better returns
Rather than basing investment decisions on the opinions of a single manager or executive, the Coaching Inn Group now uses guest intelligence to indicate specific areas for improvement.
• More motivated employees and a culture of valuing guest feedback
Because the Coaching Inn Group has the ability to benchmark hotels in the group against one another, GMs at individual properties are motivated to outperform one another, and individual staff members strive to be mentioned by guests in the surveys and win the group's "hero of the month" award and associated prizes.