GuestRevu
GREAT Awards
Guest-rated experience in accommodation and travel
A unique international competition to honour hotels of all sizes that deliver excellent guest experience.
2023 Entries are closed
Click here to get the GuestRevu quarterly newsletter and be the first to know about about upcoming events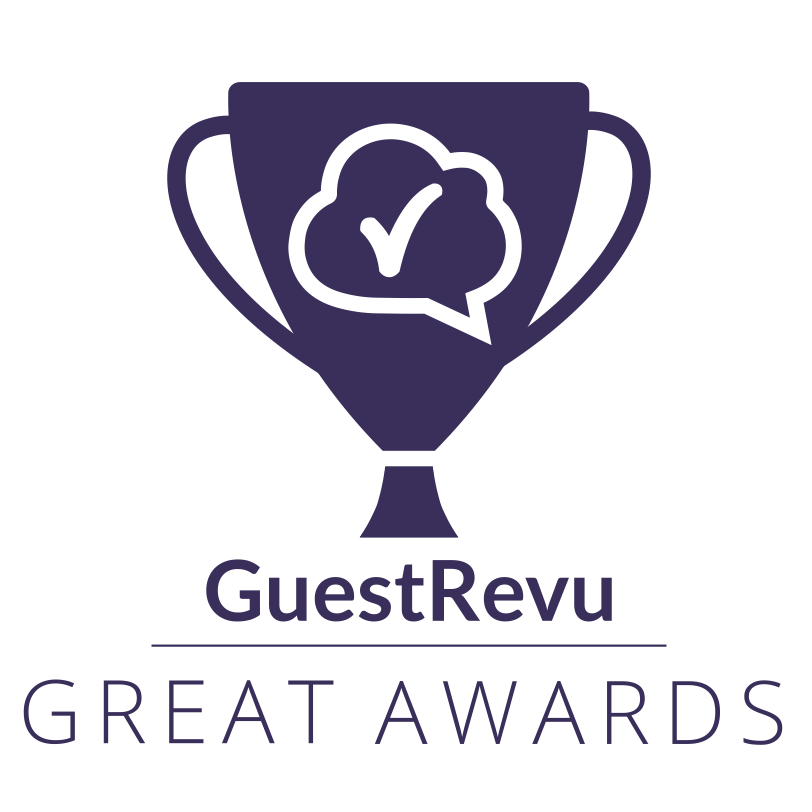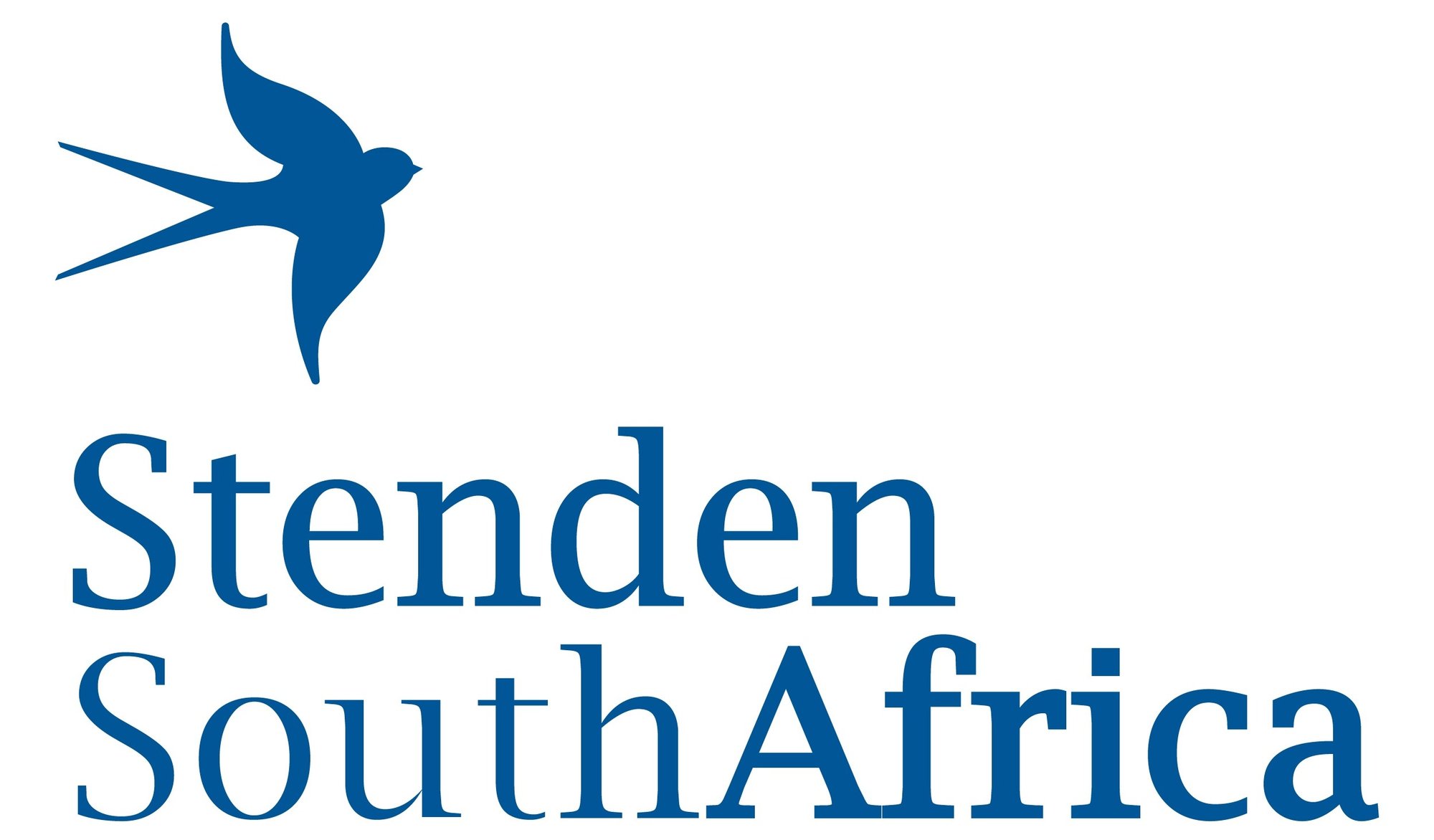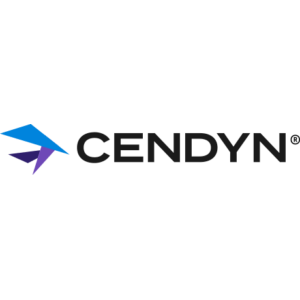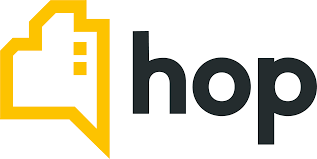 Is your hotel GREAT? Let your guests be the judge
The GuestRevu Guest-Rated Experience in Accommodation and Travel (GREAT) Awards is on the lookout for any hotel, regardless of size, that provides excellence in guest experience, whether they are a boutique guesthouse, lifestyle resort, or hotel group.

The GREAT Awards stand out from others in the industry as they are not influenced by the opinions of uninvolved judges or social media voting frenzies, but are based on online guest reviews from multiple top review sites – so as long as your guests are happy, you have a good chance of winning!

To ensure the GREAT Awards are objective, fair, and transparent, we have partnered with the Hotel Management School of Stenden South Africa, and the categorisation, algorithm development and data review will be overseen by the Executive Dean, Dr Wouter Hensens.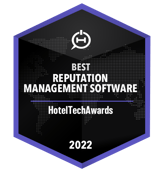 Created by the world's leading guest feedback and online reputation management solution.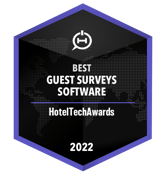 The overall score for each property will be determined from consolidated review data collected from three top review platforms; Google reviews, Tripadvisor and Booking.com.
This gives a complete and unbiased picture of the guest experience provided at each participating hotel.
To participate, all you need is a great guest experience, and a free-for-life GuestRevu LITE account to consolidate your online review data.

Enter the awards and...
Commit to guest experience
Simply entering the awards shows guests that you value their feedback and are committed to providing exceptional service.
Get the recognition you deserve
Being shortlisted (or even winning!) proves your guest experience is outstanding in the eyes of your guests, and you can showcase this achievement with a GREAT badge on your website.
Motivate your team and improve morale
Feedback from guests is a far better motivator than instructions from management, and being recognised for hard work encourages future commitment to service excellence.
Find out how you compare to your peers
The awards give you a chance to benchmark your hotel's performance against comparable hotels elsewhere in the country and the world.
Test drive top hotel technology
All entrants will be given the opportunity to use GuestRevu LITE – free for life!
How do the GREAT Awards work?
Judging
Each hotel's guest reviews will be collected over a three-month period, from July to September 2023. This feedback will be independently evaluated, scored and ranked to decide on the ultimate winners.
Process
To enter, your hotel must receive reviews from one or more online platforms. The online platforms we will be analysing for the GREAT Awards include; Google Reviews, Tripadvisor and Booking.com.
REGISTER → GATHER REVIEWS → ANALYSE DATA → WIN
Winning
To win you need to provide a great service and gather some great reviews, but we have also tried to ensure that these awards are truly accurate and fair and with that in mind, we will be announcing winners in multiple categories. So you will be competing against related properties with similar characteristics.
Categories
Awards in the following categories will be presented per region, and overall.
GREATest Small Hotel (1-20 Rooms)
GREATest Medium Hotel (20-100 Rooms)
GREATest Large Hotel (100+ Rooms)
GREATest Hotel Group (more than one property under a single brand)*
*Please note that each hotel in the group will need to also compete as an individual property to be eligible
Key dates
Entries open: 20 May 2023
Entries close: 30 June 2023
Data collection period: 1 July to 30 September 2023
Shortlist announced: TBC October 2023
Winners announced: TBC November 2023
Frequently Asked Questions
What happens after I enter?
Once you have entered and registered your property on GuestRevu LITE, your hotel's online reviews, on Booking.com, Tripadvisor and Google will be collected, analysed and consolidated. The review data is then used to evaluate your performance. Guest review data will be collected for three months July-September 2023.
Following the data collection period, your reviews and feedback will be assessed, aggregated and scored by faculty and students at Stenden University and a shortlist of best-performing hotels in each category will be announced. The category and overall winners will be announced shortly thereafter.
Who can enter the GuestRevu GREAT Awards?
The awards are open to any boutique hotel, guesthouse, lifestyle hotel, resort, or hotel group worldwide, as long as you're listed on Tripadvisor and regularly getting online reviews on one or more of the following sites:
Tripadvisor
Booking.com
Google reviews
Hotels are automatically allocated to relevant categories based on number of rooms, type of accommodation offered, and geographical area.
The GREATest Hotel Group categories are open to groups of properties that operate under the same brand, and enter all the properties in the group that are eligible to compete as individual entrants.

If you're not sure whether your hotel falls under any of these umbrellas, feel free to contact us and we will help to determine whether your property is eligible.
Will this cost me anything?
Entering the competition won't cost a thing. The tool we use to collect and analyse your online review data, GuestRevu LITE is completely free, forever. To sign up for GuestRevu LITE click HERE. Or chat with our support team at support@guestrevu.com
How are the winners decided?
The winners will be determined based on an analysis of reviews from Tripadvisor, Booking.com and Google reviews. These sources have been chosen as, according to data from GuestRevu's clients, they represent 90-95% of all online reviews. for more details on the process, take a look at the full terms and conditions.
To ensure our GREAT Awards are objective, fair, and transparent, we have partnered with the Hotel Management School of Stenden South Africa. Stenden South Africa's BCom Hospitality Management is the leading hotel management programme in Africa.
The categorisation, algorithm development and data review will be overseen by Dr Wouter Hensens, Executive Dean of Stenden South Africa. Dr Hensens holds a doctorate in Business Management and is considered an international expert in the areas of Hotel Rating and Online Guest Reviews. His work includes hotel rating systems that incorporate online guest reviews and a number of studies into the nature and developments of online guest reviews and online review platforms.
How do I get help?
GuestRevu support staff are ready and waiting to help with any questions that you might have. Simply give them a call on +44 800 133 7023 or send an email to support@guestrevu.com
Award Partners and Sponsors